Save Yourself Headaches By Using A Professional
Would you go bungee jumping without proper equipment or training? In a real estate transaction, your Realtor is your coach who will help you through the emotional rollercoaster that is buying a home.
As you delve more deeply into the buying process, you are likely to discover that a knowledgeable Realtor is exactly the person you want in your corner. There are a variety of reasons to use a professional Realtor. When the many things a pro can do for you are explored, the decision to work with an experienced agent will make a great deal of sense.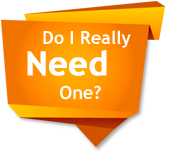 A licensed professional Realtor works with you throughout the entire home-buying process. Consummate pros will be able to:
Walk you through buying a home from selecting the right property to suit your needs to the final closing and even beyond.
Provide you with valuable information about everything from the neighborhoods you might wish to explore during your search to where you can turn for mortgage preapproval.
Offer you unparalleled local market knowledge to help guide your search.
Use expertise in negotiation to help you get the best possible deal on your purchase.
Troubleshoot any problems that come up during the transaction and work to overcome them on your behalf.
Working with a Realtor simply provides home buyers, first-time and otherwise, with the expertise they need to successfully find and purchase a home. While it is possible to go it alone, Realtors can take some of the worries out of buying and will generally make the undertaking more enjoyable for purchasers.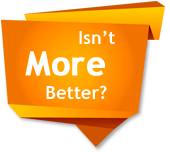 If working with one Realtor is smart, it makes sense that two would be even better, right? This is not necessarily so. When you have a single, but carefully selected Realtor working with you it gives you a single point of contact. Add another Realtor into the mix and you can end up with a lot of confusion and competition that is not always healthy.
There are a number of reasons why it is beneficial to choose one Realtor to help with a purchase. They include:
One-stop shopping – When a single Realtor is selected, you will always know who to turn to for advice, questions and to bring up concerns. Your Realtor will be the single go-to source throughout your search and into closing.
A reduction in confusion – Working with more than one Realtor can be extremely confusing for buyers and the professionals involved.
Elimination of potential negativity – This is where that unhealthy competition comes into play. A Realtor working with a buyer only earns a commission if a sale is successfully closed. Work with two Realtors and the competition to be "the one" to make the sale might become heated.
Motivation – If a Realtor knows that he or she is the only one you are working with that person will be more likely to show a great deal of dedication. After all, if the Realtor helps meet your needs, he or she will earn a paycheck and potential referral of friends and neighbors.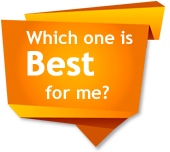 When you are ready to buy your very first home, your choice of Realtor can be as important as how many rooms you select. This professional can guide you through the entire process, serving as an invaluable advisor. Or, he or she can hinder your efforts to successfully find and purchase a home of your own.
Selecting the right Realtor to work with is very much like choosing any other skilled professional with a few caveats. Since you and your Realtor are likely to be spending a great deal of time together as you seek out and secure a home to purchase, personality can also play a rather big role.
So, what should you look for in a Realtor? Here are some of the points you may want to consider as you interview potential candidates to serve you:
Trust

– Check into each candidate's background to make sure they have the expertise necessary to gain your trust as a buyer. In all likelihood you will want a Realtor with experience not only in the field, but also with the particular market in question.

Comfort

– Are you comfortable with the person you are interviewing to serve as your Realtor? If you cannot answer this question in the affirmative, you have not found the right professional to help you in your search. Ideally, you will want a pro you feel you can share your hopes and dreams with so that person can adequately represent you in a search. If you are not comfortable expressing your opinions to a candidate, keep looking for representation.

Impeccable references

– While no Realtor can please every client 100 percent of the time, you want a candidate who has a good track record for getting the job done with customer satisfaction. Ask for references and even take the time to contact the people. Find out what their experience was really like in working with a professional.

Their focus

– Ideally, your Realtor will focus on your issues and help you find the right home to suit your needs. If a Realtor is pushing particular properties or doesn't appear to listen to your requirements, be wary. Chances are you have not found the right representative for your purchase.
Download our free guide: Seven Things You Should Ask Your Realtor.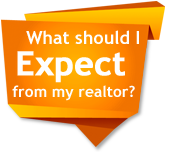 A Realtor is able to perform a number of duties on behalf of the buyer to facilitate a purchase. The tasks a professional should be able to assist you with include:
Explaining the process for buying a home
Providing market information
Setting up viewing appointments
Being there with you during viewing appointments
Helping you understand what to look for and be aware of when looking at homes
Writing the contract with your input
Communicating with the Listing Realtor
Being there for inspections
Following up with the Listing Realtor regarding Treatments, Repairs and Replacements
Making the appointment for closing
Communicating with the closing company to ensure all details are prepared for the final sale
Being there at the closing to make sure your interests are represented
Helping you feel comfortable throughout the entire process
Answering any questions or concerns you may have
It doesn't matter whether you are buying your very first home or you have been through the procedure years in the past, having a Realtor by your side can make the experience less stressful. Realtors should take care of the details – big and small – so you can focus on finding the right home to meet your requirements.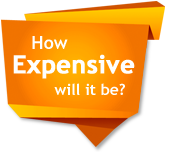 It is not uncommon for buyers to worry that they cannot afford to retain the services of a licensed Realtor. Fortunately, this worry need not come into play. As the buyer, you pay nothing for the privilege of working with a professional. The compensation for the buyer's agent is actually paid by the seller from his or her own proceeds from the transaction. This means you can enjoy qualified guidance throughout the home-buying experience without having to pay a cent out of your own pocket.
Working with a Realtor to help locate and purchase a home is just plain smart. When you select the right pro to guide you through, you will have a coach in your corner that can answer your questions, aid in your search and keep you on the right path. Do take the time to carefully review options and select the professional you are the most comfortable with. After all, buying a home is often a team effort.
FirstHomebuyer101.com provides educational information for buyers. This website is not intended to sell a particular product or service.