Step 1:

Home Buyer Readiness
Are You Ready To Buy?
Buying a home is often a very big step that can bring with it a lot of responsibilities. It is not at all uncommon for first-time homebuyers to wonder if they are really ready to make the plunge. This is a very personal decision that only you can make, but there are suggestions we can make to help you with your determination.
At FirstHomeBuyer101.com, we recommend buyers take the time to closely examine both their financial and emotional readiness for this decision. Buying a home can be a very sound investment in the future, but it can have some pressures that go along with it.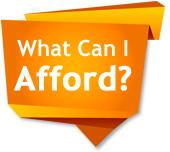 Buying a first home does come with its share of financial responsibility. Homeowners not only have to pay a mortgage, but they generally face insurance costs, property taxes, routine maintenance expenses and also repair costs for anything that goes wrong in a home. Inasmuch, being ready to buy can mean a whole lot more than having the financial wherewithal to pay a monthly mortgage bill.
Some of the issues first-time buyers will want to consider financially include:
Their creditworthiness for obtaining a mortgage loan
Their ability to come up with a down payment of 5 to 20 percent if required by the terms of a home loan
Personal monthly budget and how much can be safely dedicated to home-related expenses
Questions you will want to ask yourself include:
How good is my credit?
What banking or mortgage institutions can I turn to for a loan?
How much home can I comfortably afford?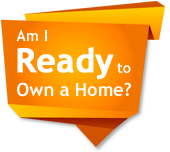 Choosing to buy a home really shouldn't be a split-second decision. This purchase is a long-term investment that can place demands on a buyer that go well beyond standard rental situations. Would-be buyers may want to ask themselves such question as:
Am I willing to put the time and effort into the maintenance of a home?
Am I willing to make the commitment that goes into making a purchase and maintaining the investment?
Do I really want to stay in the area I am considering a purchase in for an extended period of time?
This is also the time to begin exploring such issues as:
Your definition of an ideal home – While there really isn't a "perfect" home out there, defining your target can help you in your search if you do decide to buy.
Wants versus needs – Clearly define what you need from a first home and what features you would love to have. Your first home should cover your real needs and perhaps include some of the wants, as well.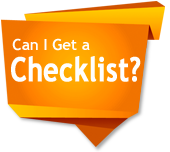 To help better determine if buying a home is right for you, there are several things you can do to better assess your personal situation. Some of the exploratory tasks that can assist in the decision-making process include:
Checking into personal credit standing – Take the time to pull credit reports from the three major bureaus and look for any issues that may need to be addressed. Generally, the better your credit ranking, the more likely it is you will be able to secure a loan with favorable terms.
Repairing damage to credit – If there are errors on the credit reports, get them fixed. Each credit bureau has its own process to follow. Should issues be valid, take steps in advance of attempting to secure a home loan to fix trouble spots such as old, unpaid bills or maxed out credit cards.
Assessing down payment ability – The terms of mortgage loans can differ greatly, but many homebuyers find they do need between 5 to 20 percent down. Start saving as soon as possible, if money is not already available, for a decent down payment.
Checking with lenders – Now is the time to make initial queries to lending institutions to find out if you might qualify for mortgage funding. Having preapproval can help speed up the home buying process if you do decide to purchase. Do take the time to shop around for the best rates and terms as this can save you a lot of money in the long run.
Examining personal motivations for buying – Take the time to seriously question personal motivations for buying. Just because it is "expected" or your peers are doing it doesn't mean you are necessarily ready. Be honest with yourself and you will make the right decision.
Make Your Life Easy!
There are many other things you will need to do throughout the home buying process. Register to receive our comprehensive to-do list to make sure you don't forget anything along the way!
At FirstHomebuyer101.com, we urge potential buyers to examine their situations and motivations closely. Buying a home can be a very big step that is quite rewarding if the timing is right for you the buyer.
This website is designed solely for educational purposes and is not intended to sell a particular product or service.
Thank you for being a 'full service' Real Estate Agent and friend.
Judy Buys and Maurice Hoss