Evaluating Market Temperature
If you are on the journey to buy your very first home, factors beyond your control can affect your search and the type and even number of opportunities you and your Realtor find available. Market influences are always a concern, but the reality is that it is still technically possible to buy no matter what the condition happens to be – your strategy just might need to change.
Before you jump into a search, there are questions you will want to explore for yourself and with your Realtor. They include:
What type of market am I dealing with?
Is now a good time to buy?
What types of homes are available to me?
As you learn more about the types of markets, you will see why these questions are so important to ask.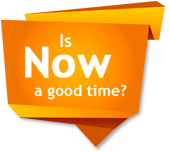 Real estate market conditions are generally described in one of two ways – a buyer's or a seller's market. While it is often more favorable to purchase in a buyer's market, it is still perfectly feasible to find and buy when conditions line up to benefit sellers.
The Buyer's Market
When conditions are described as favoring buyers, this essentially means that there are more available properties than there are buyers. Since the demand for homes isn't as high as it might be in a sellers' market, buyers will generally find these beneficial advantages:
A greater inventory of homes to choose from
Lower pricing
Greater negotiation ability
The advantages simply line up to make it more favorable to purchase during a buyers' market as home hunters will likely discover more opportunities to make a purchase.
The Seller's Market
A seller's market is characterized by such features as:
Fewer available properties for sale
Higher buyer demand
Potential for higher pricing on homes
Possible increase in the ability of sellers to negotiate better selling contracts
While a seller's market can present some challenges, buyers who wish to purchase will often find they can do so. Their search for a property might take longer and their ability to negotiate a lower price might be hampered by competition from other buyers. If inventory is particularly low, a buyer may wish to put a search on hold until the market changes. Ups and downs are not at all uncommon and seller's markets can quickly turn into buyers' markets.
Navigating either market condition is often made easier when a skilled Realtor works with a buyer. Experienced negotiators will be able to advise buyers of potential strategies and can assist them in finding a home to fit their requirements no matter the conditions.
Exploring The Opportunities: What Kinds Of Homes Are Out There?
New or used? While this is a great question to ask when buying a car, there are more possibilities when purchasing a home.
As you begin a search for a home, chances are you are going to run into quite a few options that go beyond a basic new-or-used description. The types of home sales out there can range greatly and each can offer some advantages, depending on your purchasing goals. Some of the types of property sales you may encounter include short sales, bank owned properties, move-in ready and fixer-uppers and simple new construction and resale.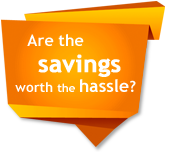 About Short Sales
Short sales have become fairly common in the current market. This type of home is generally in pre-foreclosure or in foreclosure. In this kind of sale, the lending institution that holds the mortgage has agreed to let the owner sell it for less than mortgage amount and typically for less than market value. Short sales can offer a chance for buyers to enjoy a tidy sum in savings, but they are not without their potential pitfalls.
The short sale process can be more lengthy and involved than a traditional purchase. In this type of negotiation, the buyer's offer must be approved not only by the seller, but also the bank involved. Realtors experienced in short sale negotiations can help buyers through the process and help them learn what to expect.
Bank Owned Properties
When a foreclosure goes through, the lending institution with the mortgage on the property regains full ownership rights. Sales of these types of properties often take place in auctions, but this is not always the case. When ownership reverts to the lending institution because a homeowner signed over rights, the bank itself may retain a Realtor to market the property.
Buyers are likely to run into two types of bank-owned properties during a home search. They are:
HUD – The U.S. Department of Housing and Urban Development gets its fair share of foreclosures. Its properties are frequently offered through auction.
Commercial lending institutions – Large banks may offer their defaulted properties for sale through auction and also by direct sale.
Bank owned properties can offer buyers the potential to realize savings. This is not always the case, however. Buyers should carefully review the investment value and the condition of a home before moving forward with a purchase. A Realtor will be able to help buyers navigate the purchase option for bank owned homes.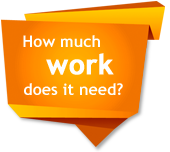 Another choice buyers may have to make involves deciding between a property that is move-in ready or that might need some fixing up before it can be occupied.
The Benefits Of Move-In Ready
This type of home is ready for immediate occupancy. While it might need some personalizing to truly make it feel like "home," this can be achieved as time and money permit. The advantage to this type of purchase is found in the potential cost and time savings that go along with more extensive repairs.
The Ups And Downs Of Fixer-Uppers
Fixer-upper properties can present with some cost savings on the front end, i.e., a lower purchase price. They can, however, cost a buyer much more over time. This type of home will likely require work before it can be occupied.
Some of the considerations a buyer needs to make before choosing this type of purchase include:
The amount of time involved
The estimated costs of repair
The true extent of the work required
While fixer-uppers can present with a lot of work and expense, they can prove to be good investments financially if the required construction isn't too extensive. Plus, they do often enable buyers to personalize them as they go.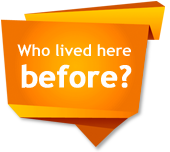 New construction and previously occupied properties can both have their benefits and potential pitfalls. The choice between the two is a personal one, but there are some considerations that should come into play.
The Merits Of New Construction
A brand new home can deliver a lot of benefits for a buyer who wants to make at a turnkey purchase. This type of home, however, might not be suitable for a buyer who appreciates the craftsmanship of or nostalgia of homes built in decades past. Buyers may also want to carefully consider the neighborhoods in which new homes are constructed and try to think out into the future to envision what they might be like 5, 10 or even 20 years down the road.
New construction does offer these benefits for buyers:
A clean slate – New homes are typically barren, lacking in window treatments, decoration and even landscaping. This can enable buyers to create the look and feel they desire.
Warranties – Everything inside a brand new home will typically have a warranty, including the home itself. The builder will also generally be responsible for any issues with the home during the first year.
Modern appointments – Features within new construction homes are constructed to modern specifications.
A Look At Resale Properties
Previously lived-in properties can also have their share of potential pros and cons, depending on a buyer's preference. Some of the things to consider with a resale include:
The presence of a warranty – Sellers will often provide buyers with a warranty on major appliances. This can help overcome concerns about older fixtures breaking down with in the first few months of ownership. If one is not offered, it is often wise to consider looking into this possibility.
The age of the home and its fixtures – Even with a warranty in place, buyers will likely want to consider the age of such things as appliances, the roof, HVAC, flooring and so on. This can help them estimate potential expenses during the first few years of ownership.
The neighborhoods – Established neighborhoods can be very attractive for some buyers who wish to be able to gauge the character of an area. New neighborhoods are often still evolving.
The cleanliness of the home – While this issue can be overcome, the overall state of a home's cleanliness can indicate how well or how poorly it has been cared for.
There are more options that come along with buying a house than new or used. Taking the time to explore the possibilities can help buyers select the right path for their own purchase.
FirstHomebuyer101.com is an informational website designed to offer buyers insight into the process.