Once you find "the house," your journey to become a first-time buyer is almost over, but not quite! Before you can remove the for sale sign from the front of the property and start moving your belongings in, you'll need to make an offer to buy.
An offer to buy will contain a number of details that may ultimately end up in a purchase contract. At this point, however, there is still room for negotiation between you and the seller. Your Realtor will be able to represent you in the potential back-and-forth negotiation, but you have to understand what to expect so you can respond accordingly.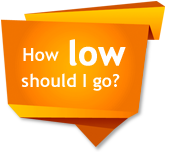 While you probably know the seller's asking price, you and your Realtor need to decide whether you are willing to go that high with an offer. In many cases, a buyer's original offer is lower than asked and it is negotiated to an agreeable amount for both parties. There are some points that should go into the decision-making on the offer price, however. They include:
The current market conditions

– A buyers' market can be favorable for a lower offer, but a sellers' market may demand a higher price.

The amount of time a home has been on the market

– Generally the longer a home is on the market, the lower the seller is willing to go in pricing. Keep in mind this isn't always the case.

Recent area sales

– Having a handle on recent sales in the area for comparable homes is a good measure to use. A Realtor can create a Comparative Market Analysis (CMA) on the property to assist in pricing an offer.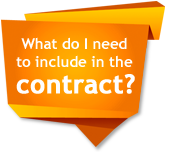 The actual contractual offer is a document that a buyer furnishes a seller to approve. The offer contract will spell out such things as the proposed selling price and any contingency terms or preconditions for the sale, such as the need for a thorough inspection or the buyer selling a home in another area (in the case of a non-first-time buyer).
As a buyer, you need to:
Understand the points of the contract

– Read it through and ask your Realtor any questions you may have.

Have a clear grasp of the potential timeframe

– A contract offer will generally give the seller a set amount of time to respond with a counteroffer, acceptance or denial. The contract should clearly state this.

Be willing to negotiate

– It is not at all uncommon for an initial contract offer to open up the doors for negotiations between the seller and buyer. Having a reasonable final offer amount in mind is wise, but do try to negotiate for the lowest possible purchase price.
Once an offer to buy has been finalized, the purchase moves into the closing phase. This final step can actually involve a number of potential stumbling blocks, but a Realtor can help walk a buyer through what to expect.
FirstHomebuyer101.com is an informational website designed to educate buyers.